This is the most powerful feature of our plugin. This schedule management is super flexible and easy to use. We have considered the fact that your schedule might change in the last minute.
In this section of the WPEventPartners plugin, you can add the information like time, date, etc on the Session section which you may have created earlier.
We can add the details by going under the WPEventPartners section on the toolbar of your WordPress dashboard. Here is a detailed step-by-step guide:
Go to the Manage Schedules section under the WPEventPartners tab situated on the toolbar (left-hand side) of your WordPress dashboard.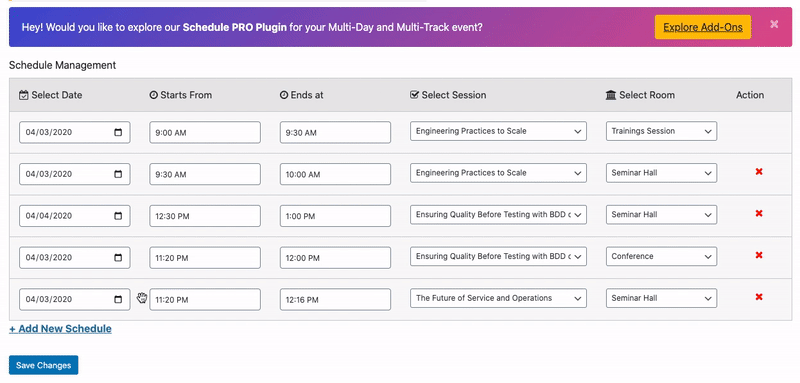 You can see that you have options to add schedules for every session you have created.
2. Choose the date of your session. Remember that it would be displayed on your website page.
3. Choose the Start and End time of your session.
4. Select the session name which you want to display under schedule. Once you select the session, it will automatically show the Speakers that has been assigned in the session.
5. Choose the room where your session is going to occur.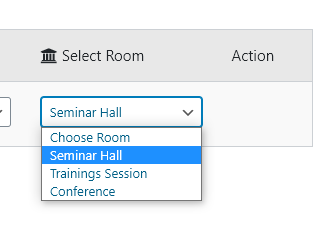 6. Save the changes.
7. Congratulations! You just added schedule for the sessions.