In this section of the WPEventPartners plugin, you can add the information of the sessions which the Speakers will be talking about.
We can add the details by going under the WPEventPartners section on the toolbar of your WordPress dashboard. Here is a detailed step-by-step guide:
Go to the Sessions section under the WPEventPartners tab situated on the toolbar (left-hand side) of your WordPress dashboard.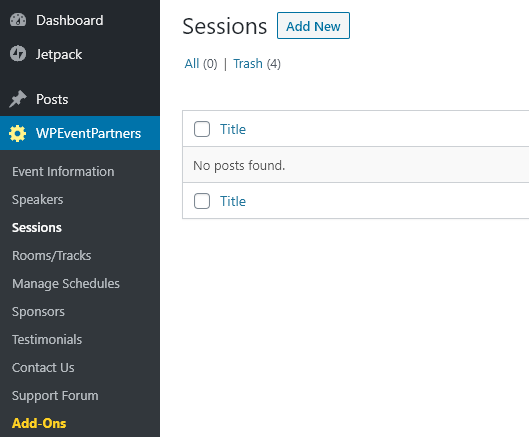 2. Click on the Add New button. You will be taken to a page where you are given certain fields to fill up.
3. Add the name/title of the session you want to list on the front-end side of your event website.
4. Add the necessary information you might want your participant to know about the session on the field below the title section.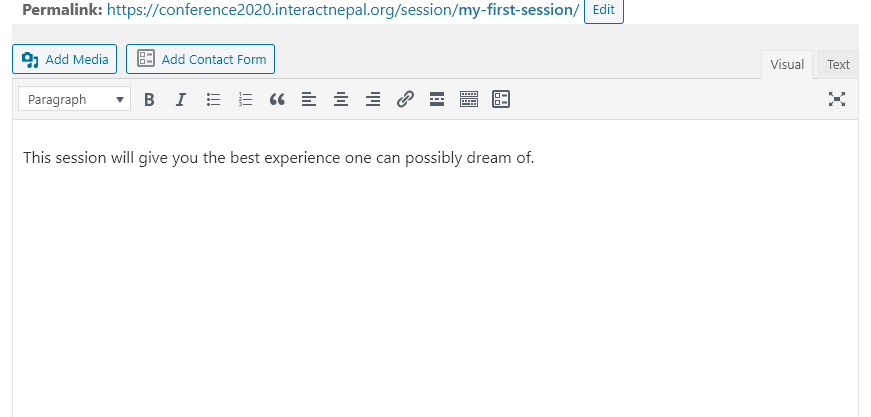 5. Select the speaker who will be speaking on that particular topic.
6. Add/Select the Category of your desire.
7. Click on Publish to publish the particular Session information.
8. Congratulations! You just posted a new session information!