Ever tried to convert the Date/Time according to your location? It is such an unnecessary time-consuming task everyone wants to avoid. This add-on will convert Date/Event of all the sessions with ease.
Setting up the Feature
There are two main things you need to understand while you set up this feature on your event website.
Firstly, you have to set your Time Zone. This is important because it will denote the Time Zone of the place where the event will take place. The value you assign here will be the default one. The viewer will be able to see this on their side.
At the other hand, the viewer will be able to toggle the Time Zone based on their location. We have a very wide range of options one can choose while surfing through the Schedule time table.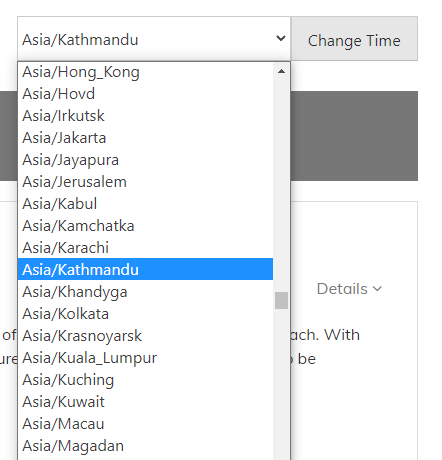 Congratulations! You have properly set-up the feature. If you have any other queries, don't hesitate to contact us.